Hollowed Out and L Shaped Oak Beams
We can fabricate a hollow oak beam for any aesthetic purpose.
Hollow oak beams are great for covering unsightly steel, brickwork or pipework. Essentially, they will cover up whatever you don't want to see and, depending on exactly the 'look' you require, give a clean and/or rustic finish to your space.
L Shaped Beams: Where a solid oak beam might be too heavy or wouldn't work for another reason, L-shaped beams give the appearance of a solid beam. These beams can be used for anything which is visible from two adjoining sides such as a door reveal, window reveal, door head, or window sill.
U Shaped Oak Beams: U-shaped beams are mainly used to conceal something which is visible on three sides. For example, a steel lintel (RSJ) in a ceiling, or a concrete post or pillar. Once in place no one can tell the difference between these carefully hand-crafted beams and solid oak pieces.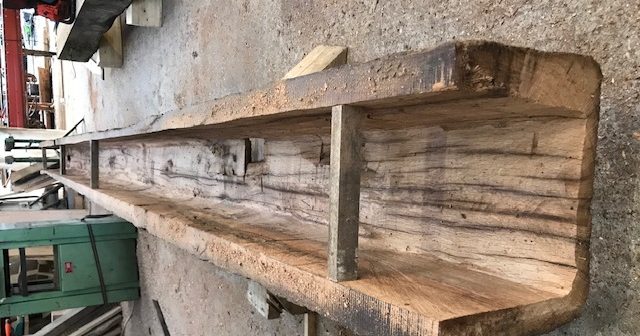 Interested in Hollowed Oak Beams?
Talk to an oak expert for a free quote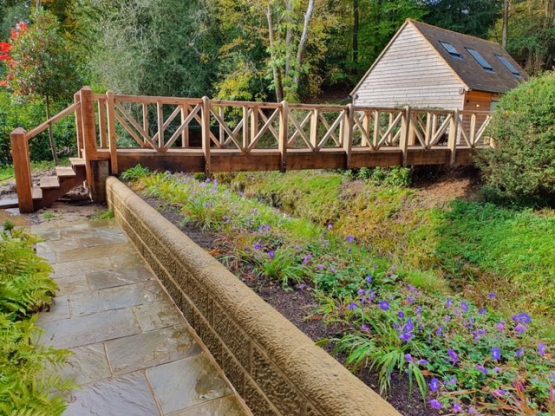 Transform the look of any space by adding a Hollowed out oak beam.
Hollowed oak beams are the more accessible oak beam option on the market. Not only do they have the look and feel of traditional oak, they are significantly lighter, easily cover unsightly metal or wires, and leave a stunning oak beam finish without having to remodel an entire building. One of the most common reasons for choosing Hollowed out oak beams is the weight of the beam. Solid oak beams weighs around 240kgs and a hollowed beam weighs only 140kg.
Our Hollowed Out Oak Beam Stock
We fabricate all Hollowed out beams at our Sussex Timber yard. With the largest stock of reclaimed timber in the UK you're sure to find the perfect beams for your project. Our team will work with you to ensure that your beam is fabricated to cover whatever wire metal pieces you want covered.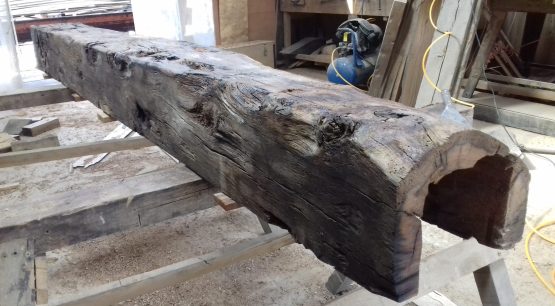 1. Which type of beam is better for my project: hollowed oak or a solid oak beam?
Great question. It really depends on your project. Some things that you should take into consideration is the weight of the wood that you want to use and how indepth you'd like the project to be. If you're tearing a building down to its studs solid oak beams might work really well, if you're working with an existing building it might not be sturdy enough to support the weight of a solid oak beam.
2. How do you make a hollowed oak beam?
A hollowed oak beam is fabricated based on the measurements of the area that we're working with. For a full step by step guide on how we create a hollowed oak beam you can see our hollowed oak beam guide here.
Get a Quote and see how a hollowed oak beam can transform your space.
Let's talk oak!
The Old Woodyard,
Bluebell Business Estate
Sheffield Park,
East Sussex,
TN22 3HQ