Tradoak can offer consultancy and delivery for your next project.
We know that a personal touch and some friendly help goes a long way in cultivating your building projects. Our oak specialists have been in the industry for over 35 years and know what makes a project successful. We are proud to consult on our clients' projects and provide them with expert advice.
How it works
After an initial enquiry via email or telephone, many enquiries can be fielded with a small number of further emails or telephone conversations. Depending on the nature of the project and the distance from our base in East Sussex we can arrange a home, or site visit if required. If relatively local, these are normally free of charge; an agreed fee will be charged for travelling further afield and for more in-depth consultation on more complex projects .
What do we advise on?
Tradoak brings years of experience to help you plan any oak projects for your home, be they oak frames for buildings or extensions, or to enhance your home with any oak features that you may like to discuss. We can offer both well-seasoned air-dried oak, or ancient reclaimed oak. We are advised by our customers that our stock of reclaimed oak is one of the largest in the British Isles.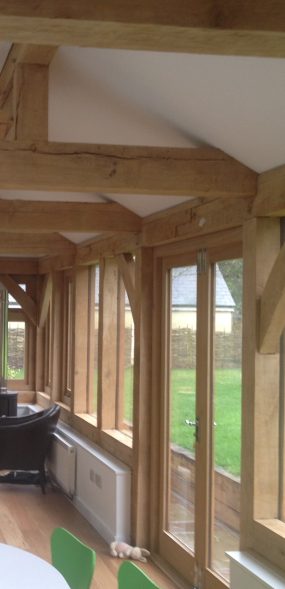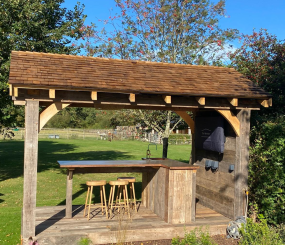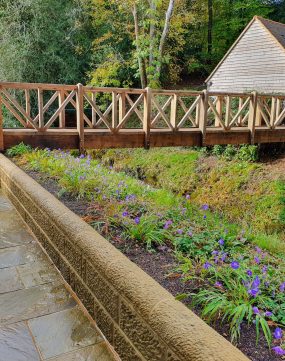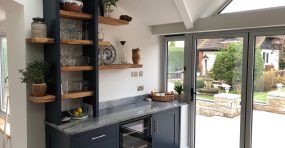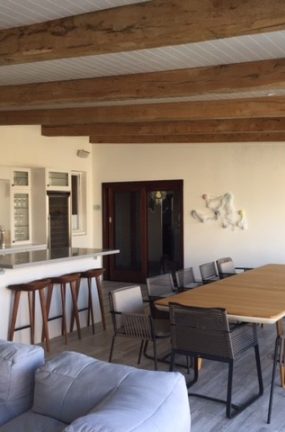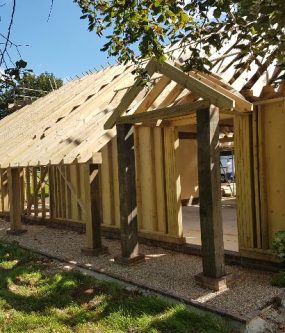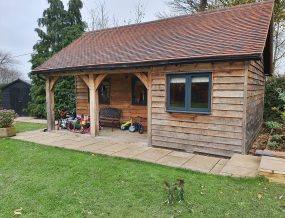 We have a wide range of delivery options available. For small items we often use well known national couriers. For national and international delivery for larger items or loads, and completed projects, we use a variety of vehicles from 3.5 tonne to 44 tonne capacity, some with crane-unload facilities
We make our deliveries as efficient and economical as possible. Smaller beams can be dispatched to your door using a courier. If we're delivering a lot of timber across a larger distance, we'll either use our own vehicle and driver or a specialist haulage firm, depending on what works best in terms of time and cost.
Contact us today for a free quote and/or expert advice on how to make your project a success.
Call us now on (01825) 723648. Please visit our yard, where our staff are ready to help with any oak requirements you need.
Get an amazing new look for your home at a competitive price. We look forward to hearing from you and supporting you with our products, services, and expertise on oak timber.
The Old Woodyard,
Bluebell Business Estate
Sheffield Park,
East Sussex,
TN22 3HQ