Reclaimed Oak Timber Beams
With one of the best stocks of reclaimed oak beams in the UK, we can supply the timber you need to bring your vision to life.
Reclaimed oak beams are a special type of beam that have undergone a sustainable salvaging process from old buildings. These timber beams are often sourced from historical structures such as churches, farms, and barns, found scattered across the countryside. Instead of being discarded or destroyed, these beams are carefully extracted, preserving their unique character and history.
Once extracted the oak beams go through a rigorous process to get them ready for sale. Our onsite team, denails, resizes, sands and ensures the quality of every beam in our timber yard.
One of the remarkable qualities of reclaimed oak beams is their aging process. Over time, oak wood develops a distinctive beauty and visual richness that adds to its allure. The natural weathering and character acquired through years of use and exposure to the elements gives the reclaimed oak a unique and captivating appearance. This aged oak is highly valued in decorative projects as it adds a sense of history, authenticity, and charm that it gives to any finished product.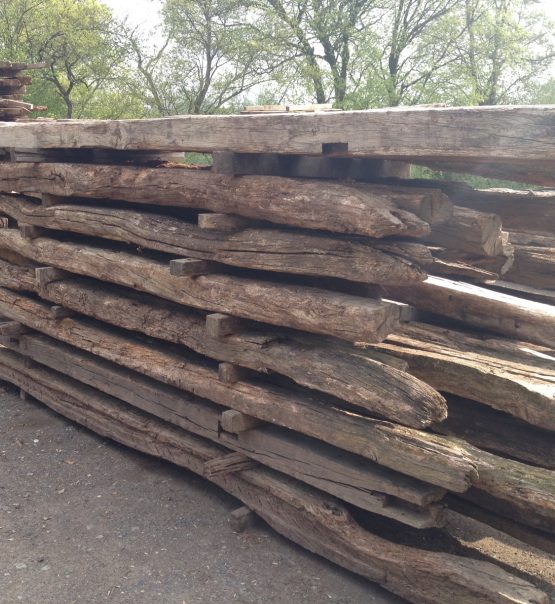 Interested in Reclaimed Oak Beams?
Contact us today for expert advice on how to make your project a success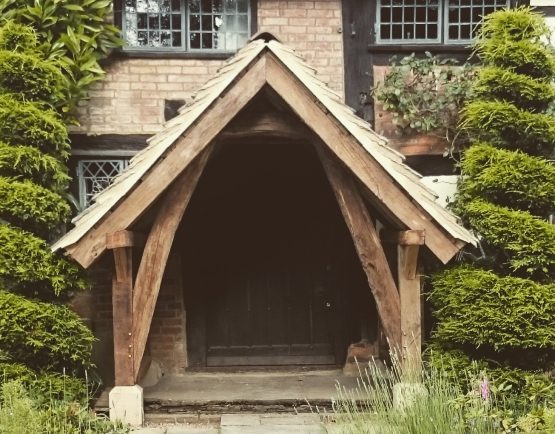 Our Reclaimed Oak beams look old because they are, not because they've been made to look that way
At TradOak, all of our reclaimed oak timber is chosen by hand to suit each bespoke project. We guarantee that the reclaimed timber beams you buy will be the right size and style for its purpose, and will be built to last.
At Trad Oak, we have one of the best stocks of quality reclaimed oak beams in the U.K. Most of our reclaimed oak beams are salvaged from across Europe. So every bit of timber you use will be rich in its own unique history.
Our Reclaimed Oak Beam Stock
Our beams come in a variety of sizes, from 50mm to 9m long, with cross section sizes up to 400mm x 400mm (16" x 16" in 'old money'!). We can saw beams-to-order, to give you the exact specifications you require for your project. We offer full preparation services, including wire brush cleaning, waxing and anti-infestation treatment.
If you're in the neighborhood, come down to our timber yard in the Sussex countryside and see the beams for yourself.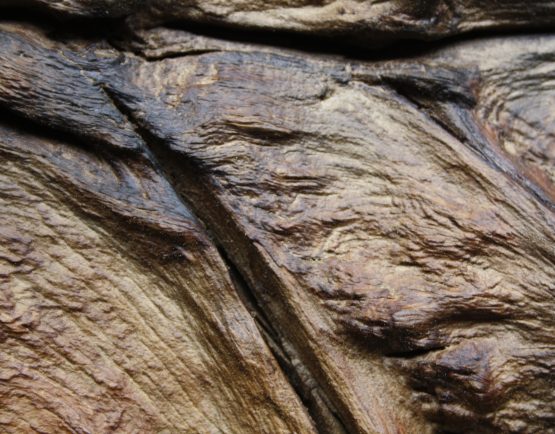 What is the difference between reclaimed oak and air dried oak beams?
Reclaimed oak beams have had a previous use and have three advantages: they are dry and stable therefore less prone to any movement; the tone of the oak has matured to a rich highly desirable colour; and they have real character with knots, twists and evidence of their previous lives. Seasoned Oak, also known as Air Dried Oak, is Oak that is cut to size and stored outside to dry naturally which reduces its moisture content to around 20-30%. This can typically take several years depending on the thickness of the Oak.
Do reclaimed oak beams still have their structural integrity?
Yes. Oak is an incredible type of wood that gets stronger as it gets older. Much like a nice wine that gets better with age.
Get a quote and bring your project to life.
The Old Woodyard,
Bluebell Business Estate
Sheffield Park,
East Sussex,
TN22 3HQ