Our particular speciality is the supply of reclaimed oak beams, be it one length or enough for an entire barn, we can supply whatever you may need.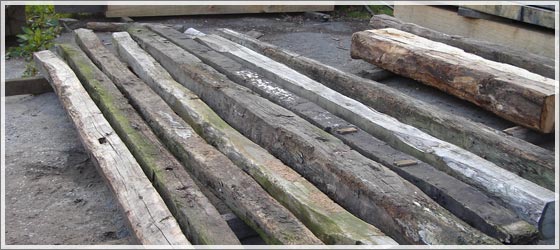 Our stock of reclaimed oak beams is one of the best in the country. We can supply small pieces to 11 meter beams. We can also deliver nationally and worldwide if required. Most of our beams are English and French and reclaimed from farm houses, churches and barns. All of our reclaimed oak beams are hand selected to sell so we do not supply any oak beams that will not hold up for their requirement. We're very proud of the fact we can supply reclaimed oak that has a wealth of history and not newer oak beams that have been made to look old.
Call us on (01825) 723648 or complete our contact form and we'll be happy to give you a free estimate on our reclaimed oak beams and our first hand advice
We offer full preparation services of our reclaimed oak, including wire brush cleaning, sand-blasting, waxing and anti infestation treatment. See finishes page for examples.
Also available are shelves made from reclaimed oak. We can produce these from sections of the oak beams that have been sliced away. Because of the age and dark colour of the oak these make a great addition to any room.
We have vast stocks of reclaimed oak beams in our large yard in the Sussex countryside. Opening hours of the yard are 08:00-17:00 and can be open at weekends by appointment. We would expect to be able to supply most requirements.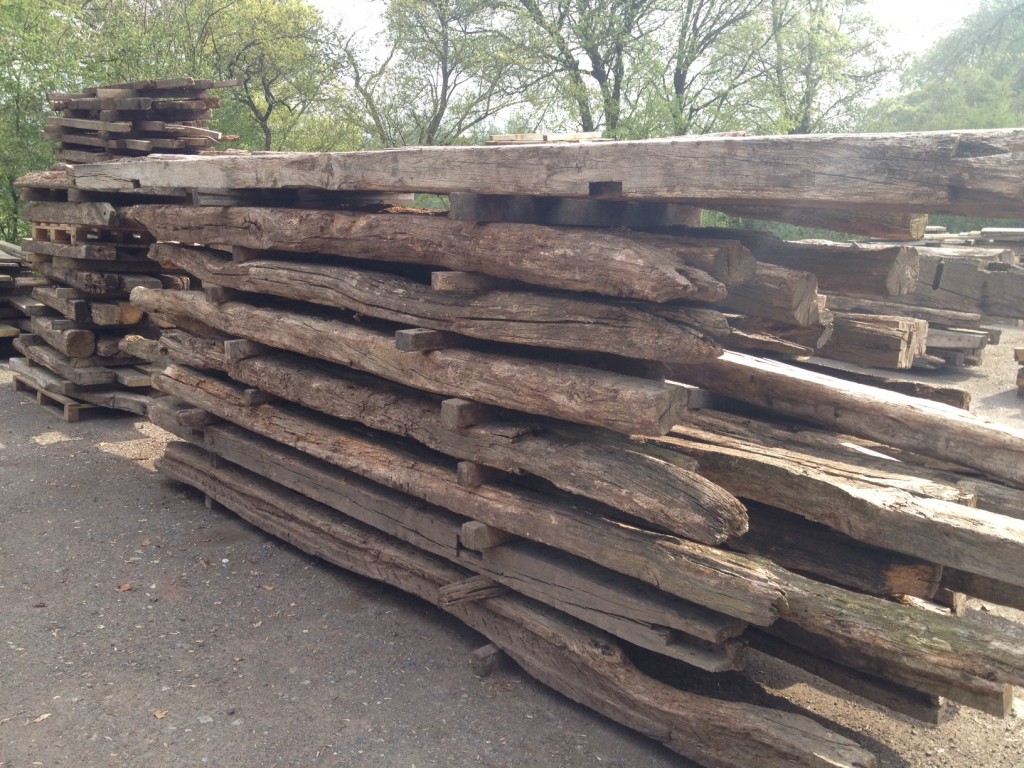 Call us on (01825) 723648 or complete our contact form and we'll be happy to give you a free estimate