Whatever style or finish you desire, Traditional Oak and Timber will be happy to construct an oak table to your custom design from reclaimed or newer air-dried oak; please contact us for more information.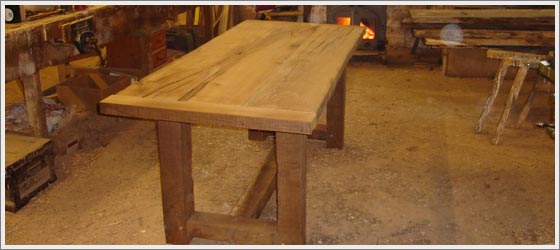 A typical table that is being constructed from reclaimed oak; the table top has been varnished, the legs are yet to be finished.
A traditional medieval style oak table has been hand made from reclaimed oak, aged and varnished to give the appearence of being centuries old.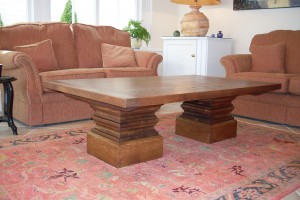 This coffee table was hand made to the exact specification of the customer. See how the detail on the legs gives a really unique feel.
All tables and joinery are supplied unfinished unless otherwise specified.