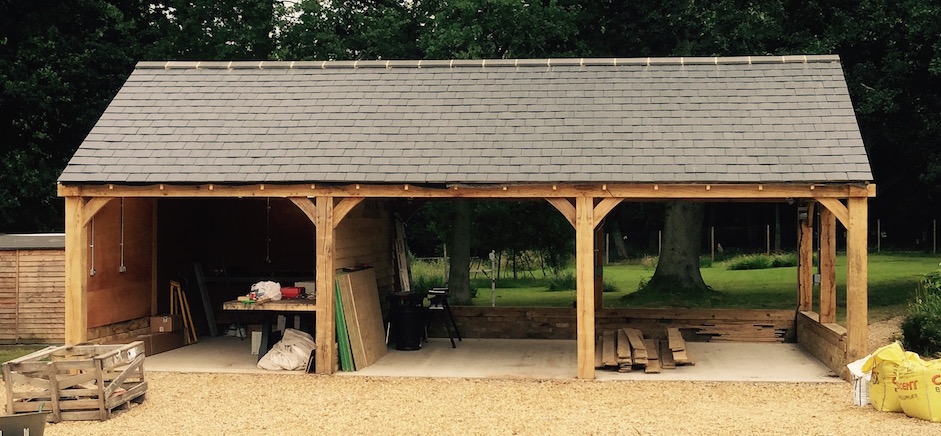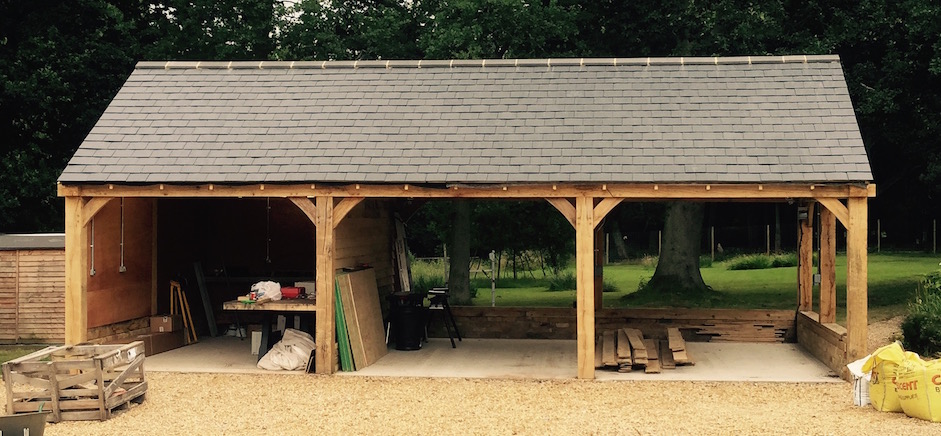 Tradoak were commissioned to make a 3 bay car port for a very good customer through Jason Buck at Urban Bespoke.  We have worked closely with Jason and his team before on other oak beam structures and were looking forward to another project together.
The decision was made to have the frame semi open and made from seasoned air dried oak beams, we then designed the frame and created a set of 3D frame drawings and visual representation to be agreed by the client. 

The frame was fabricated and sanded at our yard in Sheffield park and then delivered to site in a kit form, the frame was supplied with pegs and the instruction drawings to put the beams together.
Jason and his team had already laid the base and brickwork for the frame.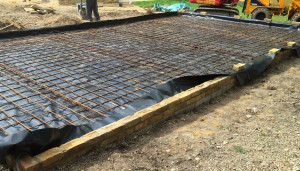 The process of putting the frame together starts from the bottom plate and works upwards.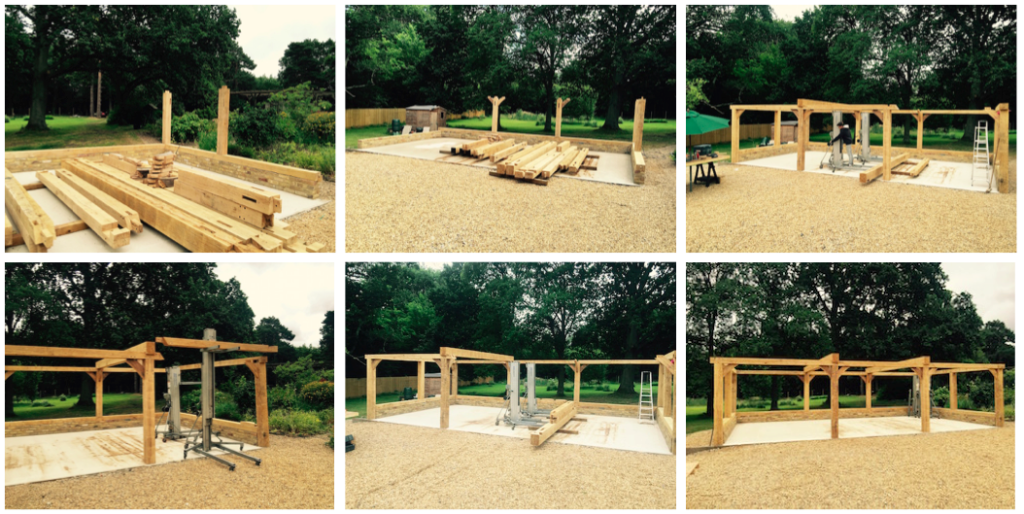 Once the frame is up and pegged together the roof and the side cladding can go on.


Once the roof is on and the frame is dry the electrics can go on and the build is complete.
We thoroughly enjoyed every moment of this project and look forward to seeing this structure in 100 years time as it ages and grows in character.
If you have any questions on framing or just need some advice please contact