Oak Beams for Improvements
Oak is one of the oldest and most popular building materials, having been used in the British Isles for at least 4,000 years. Yet it continues to add style, elegance and value to any home. Whether you want to maximise the value of your property or just improve it for your own benefit, here are some projects using oak beams that will enhance any building whether traditional or modern.
Extend your home
If you're considering any extension to your home, make sure you frame it in oak. This beautiful and versatile material lends itself to designs both classic and contemporary, from a garden room or conservatory to a double height extension. You may be surprised at the generous extra footprint that's allowed under permitted development rights, meaning you won't even need to apply for planning permission.
There's no doubt that the solidity and durability of oak beams, not to mention their natural beauty, will make a stunning feature of even the cosiest garden room, and will add at least 5% to the value of your property.
Add an oak framed porch
An oak framed porch is a stylish and practical addition to any home, whether you own a period property or a new build. Handcrafted to withstand the elements, an oak porch is a harmonious blend of design and functionality.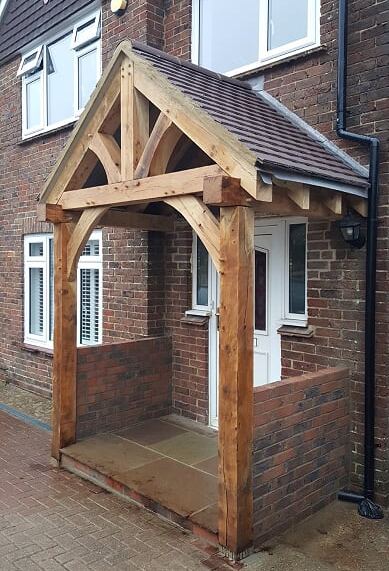 Change the look of a room with beams
If you have unsightly RSJs or any kind of pipework that would benefit from some camouflage, then consider using reclaimed oak beams to hide flaws and create instant character, even in a modern open plan living space. In fact, reclaimed beams paired with white walls and minimal furnishings can look extremely elegant.
Create a stunning focal point
One of the most beautiful way to bring the warmth and beauty of oak to your home is to create a stunning focal point fireplace using fireplace beams or fireplace mantel beams. Whether you have a country cottage inglenook or a minimalist hole in the wall with a wood burner, a substantial oak beam mantel makes a dramatic design statement in any living room.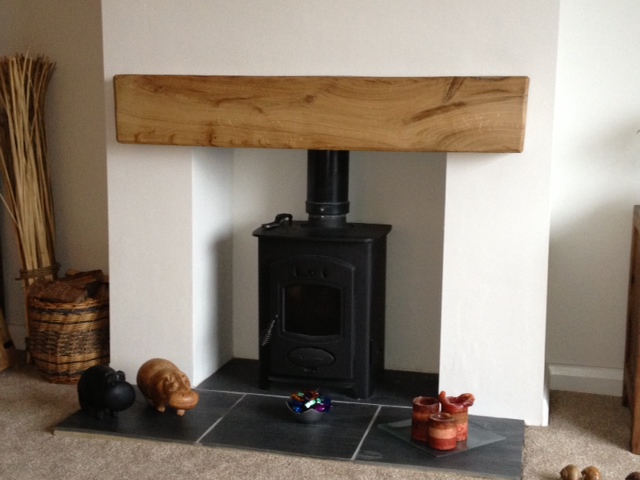 Whether your style is classic or contemporary, oak beams will add a timeless elegance and beauty to any project. From a timber framed conservatory to a focal point fireplace, oak is the perfect building material to add value to your home.
Contact us today about your next project, we'd love to help!