Rustic Oak Trusses
These 8m wide "king post" trusses were fabricated from rustic air-dried oak beams. The client liked the fact we were able to offer air-dried oak beams for stability over green oak, and he very much liked the aged look of the oak. The tie beams are 300 x 300 section size and span a full 8 meters.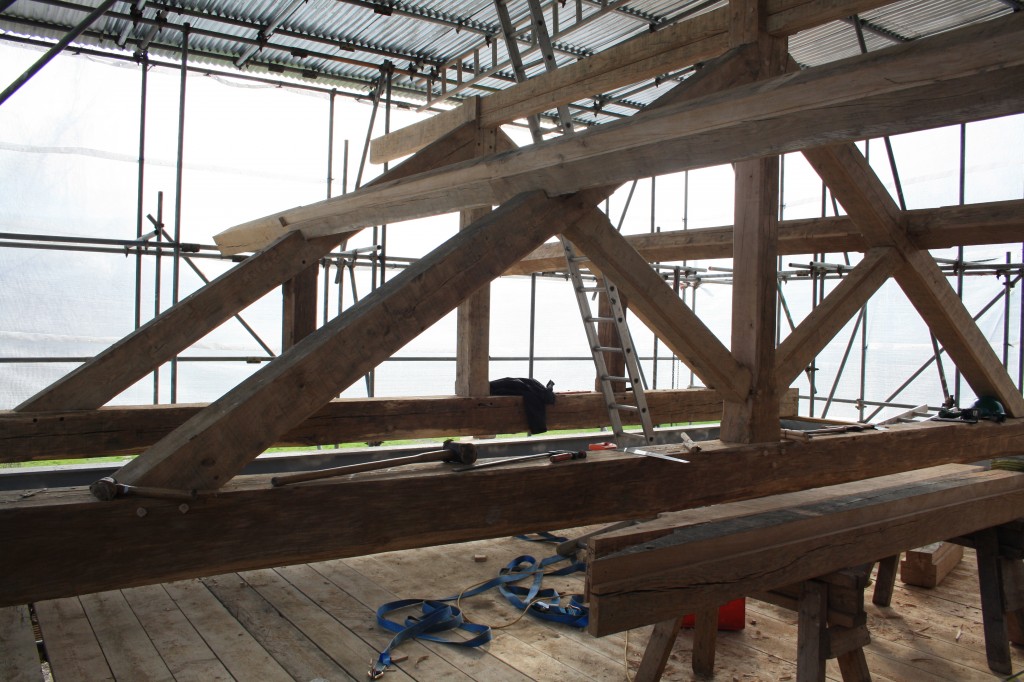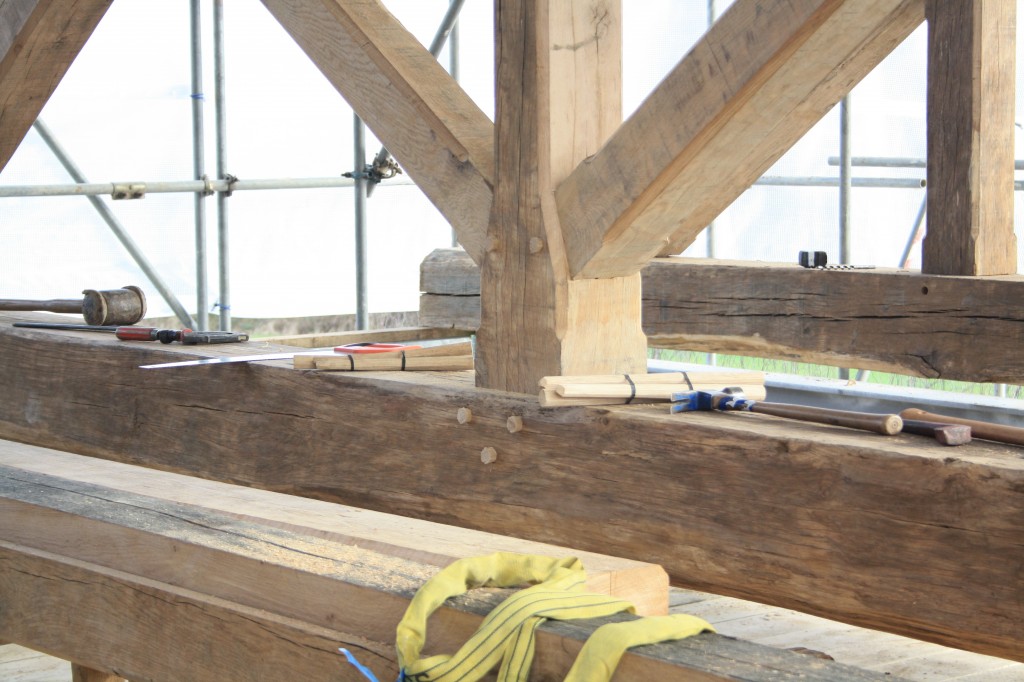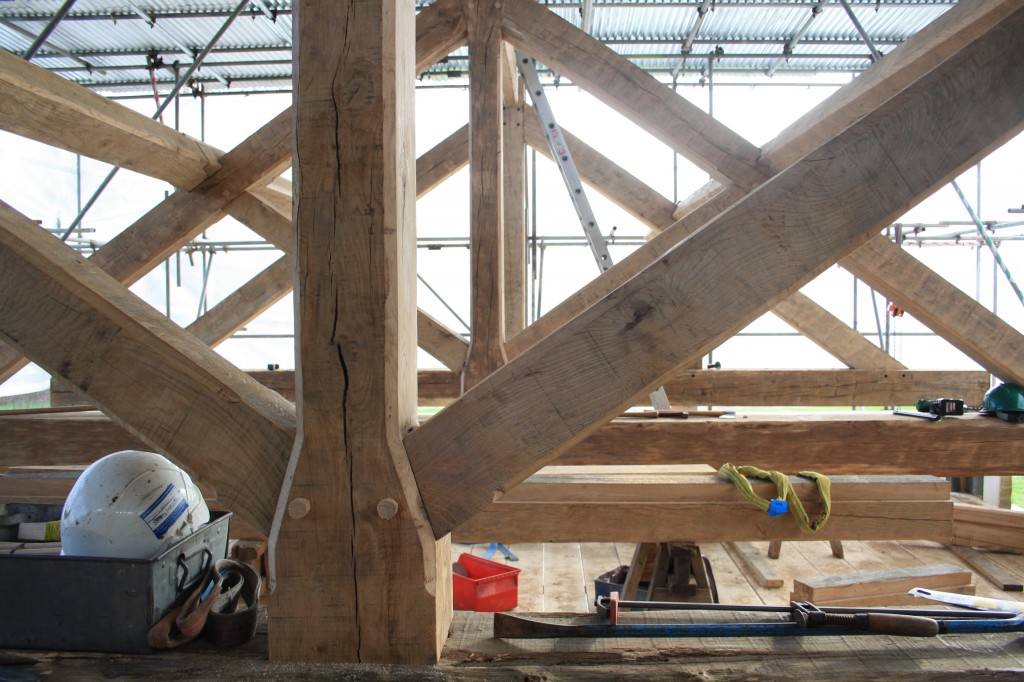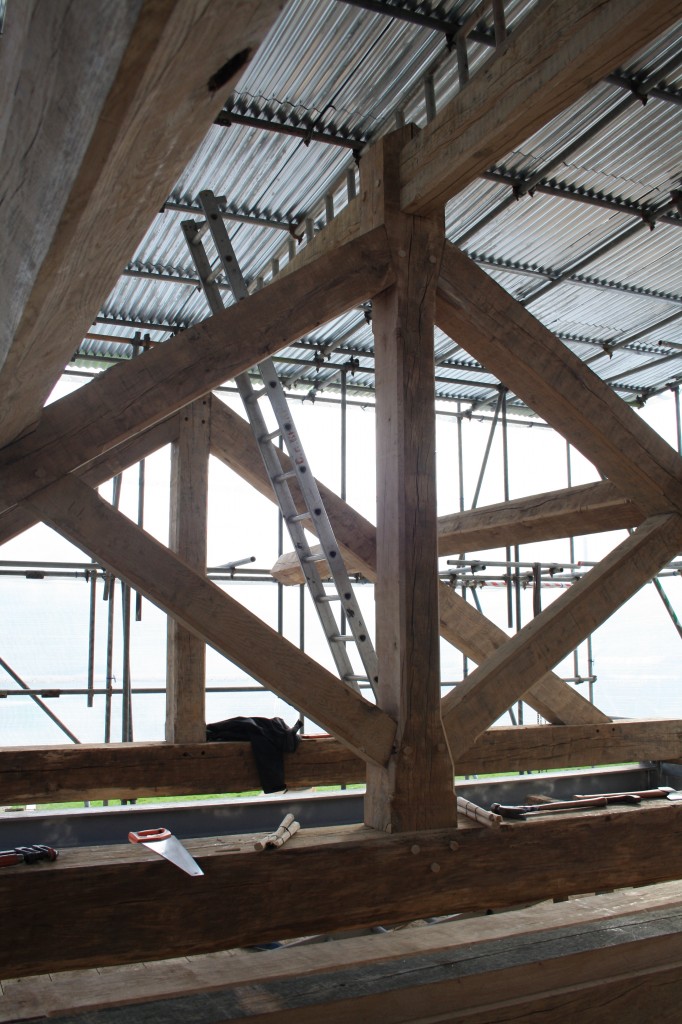 We are able to fabricate trusses in reclaimed oak, air-dried oak-like these, or green oak. We can give an accurate costing from the designs given or we can design trusses ourselves and give detailed 3D mock-ups of what will be created.
As with all our oak framing the fabrication is carried out traditionally using recognised oak frame joints with oak pegs. we are also able to include detailing like stop chamfers on the components as you can see here.
Please feel free to contact us with any enquiries.