Reclaimed Oak Innovative Uses
When you make the decision to revamp your home interiors, reclaimed oak may not be the first material that springs to mind. You might it with a classic solid oak dining table set, or perhaps an Edwardian-esque wardrobe.
Believe it or not, oak is one of the most versatile materials out there. With reclaimed oak beams in particular, the possibilities are almost endless. Keep it rustic with some traditional, solid oak ceiling rafters, or inject some modern, simplistic additions with carefully treated reclaimed oak that allows its vintage charm to shine through without compromising on quality.
Here are just a few innovative ways reclaimed oak has been used, proving this beautiful, versatile material is capable of anything your heart desires
Custom cabinets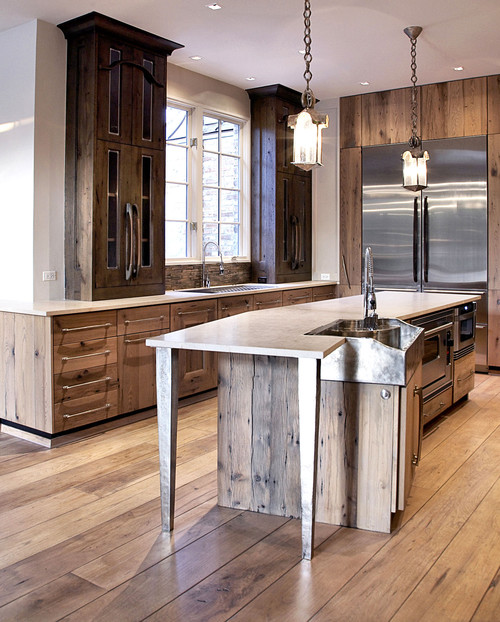 In addition to the structural brick and stone materials, this dream kitchen has been brought to life with salvaged wood.
Reclaimed boards were milled anew to produce the kitchen cabinets and island. The result is a truly unique and contemporary feel when teamed with the finished wall panelling and flooring.
Feature walls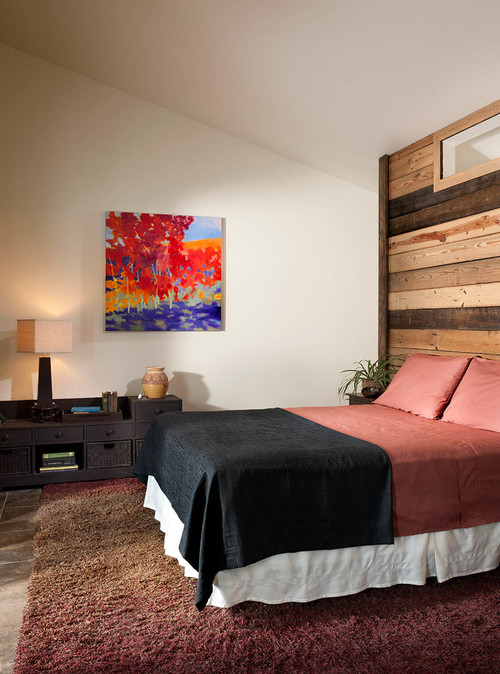 A feature wall is a great alternative to a full makeover if you're looking to jazz up a room on a budget. A feature wall can bring real energy and character to a room, and help highlight other signature features.
This stunning reclaimed oak feature wall brings a bold, interesting element to an otherwise rather basic bedroom. The griddled, uneven ensemble adds real rustic charm to the area, while simultaneously accenting the dark furnishings and stone flooring.
Bathroom accessories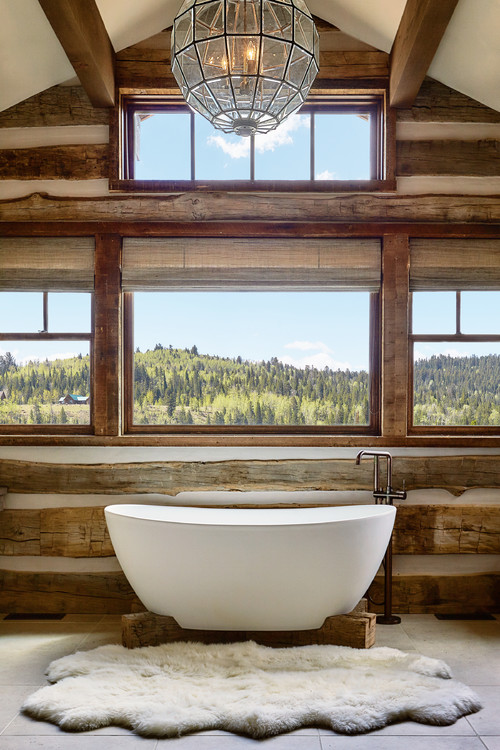 This eclectic-meets-rustic bathroom again boasts a stunning wooden feature wall. But let us draw your attention to how well this element successfully offsets its surroundings.
The dark, hand-hewn oak wall is the perfect contrast to the stunning views and bright, natural light. It is a beautiful offset to the freestanding tub and reclaimed beam base sitting beneath. A simplistic addition that accessorises and complements without drawing attention away from the main feature.
Staircases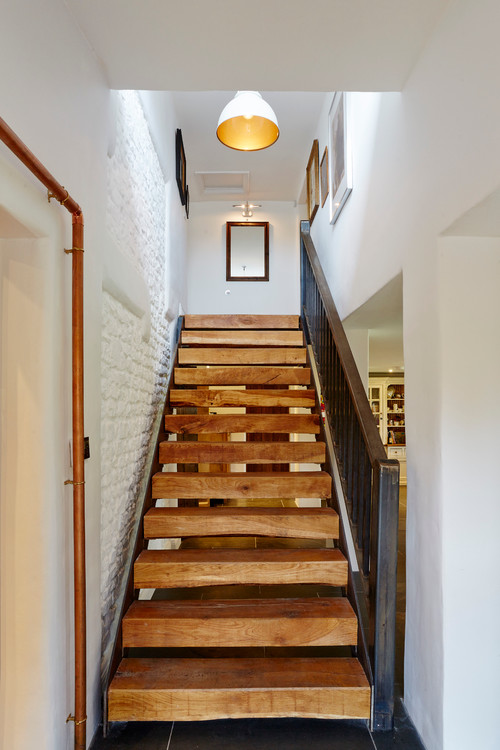 A stylish hall and staircase can really set the tone for the rest of the house. These reclaimed oak railway sleepers make a bold, tasteful statement which beautifully contrasts the fresh white paint. The marriage of the two ensures the area blends seamlessly in with the rest of the hallway.
The brick feature wall and exposed copper piping lends a hint of industrial charm and give it a modern yet elegant finish, ideal for properties in urban areas.
Framing and exteriors

Typically green oak or seasoned, air dried oak is used to construct an exterior framework, but this is a beautiful example of using reclaimed oak to construct a porch with a sling brace truss design.
As well as being a practical addition to the front of a house, this stunning entrance immediately draws attention to your home and beautifully complements the rural, rustic surroundings.
Now you've been exposed to the endless possibilities of oak, get in touch and let us know how we can help bring your home to life!