Specializing in Reclaimed and Air Dried Oak Beams
Whatever the size, we can supply the timber you need to
bring your vision to life.
At Trad Oak, we have one of the best stocks of quality reclaimed oak beams in the U.K. Our beams come in a variety of sizes, from 50mm to 9m long, with cross section sizes up to 400mm x 400mm. (16" x 16" in 'old money'!). We can saw beams to order, to give you the exact specifications you require for your project.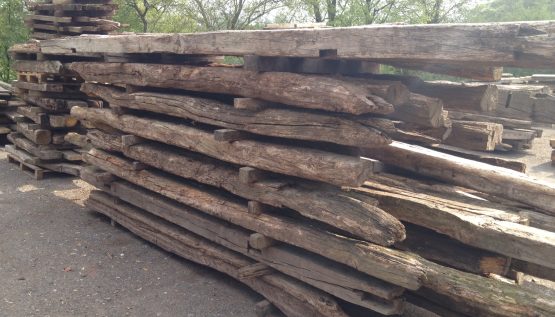 Most of our reclaimed oak beams are salvaged from farmhouses, churches and barns from across Europe. So every bit of timber you use will be rich in its own unique history.
Come browse our timber yard in the Sussex countryside. We're open weekdays 08:00-17:00, and weekends by appointment.